Map Unavailable
SiS Midsummer 2021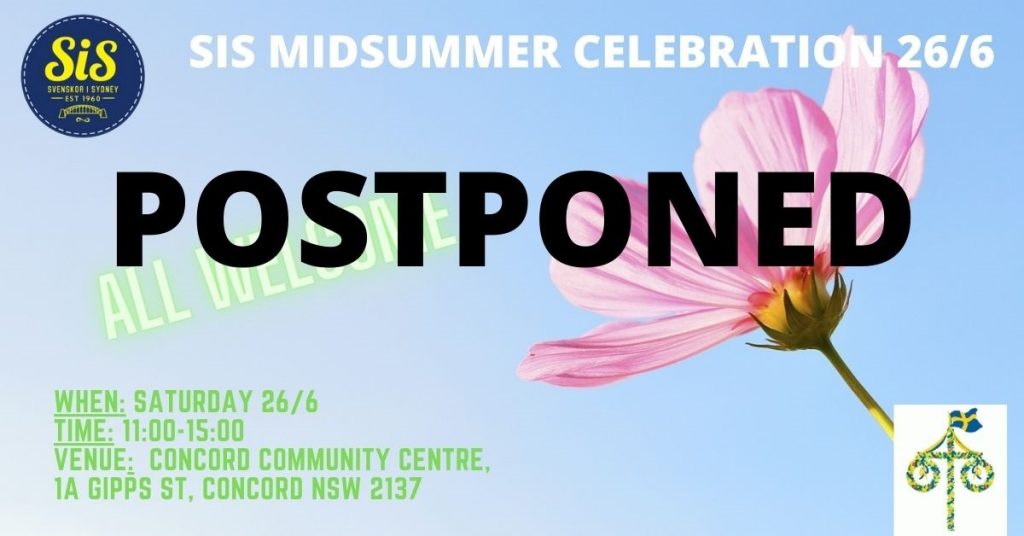 Dearest Midsummer Celebrator,
It is with a heavy heart that we have to announce that due to the new COVID19 outbreak and the accompanying restrictions, we have made the decision to move the Midsummer celebration to another date. We are so sorry, and sad, but look forward to celebrating Swedish Midsummer a new date. Flexibility is a virtue in these times.
p.s If you have registered, you will be contacted by us and receive a refund. Thanks again! Hugs from us!
pps. Not canceled – postponed – we are in looking forward to celebrate on the new date!
Kindest regards,

SiS Committe
#staysafe
Date/Time
Date(s) - 26/06/2021 - 25/07/2021
12:00 am